Verandas
Enjoy more of your garden for longer with one of our elegant verandas
Your patio needn't become out of bounds in the autumn and can even remain access all areas during the winter months. The enduring attraction of our verandas are their elegant construction, easy on the eye design and high durability. With many versions available they are also suited to many different types of houses and requirements. So whatever style home you live in, and ideas you have for it, our verandas can enhance your outdoor living experience.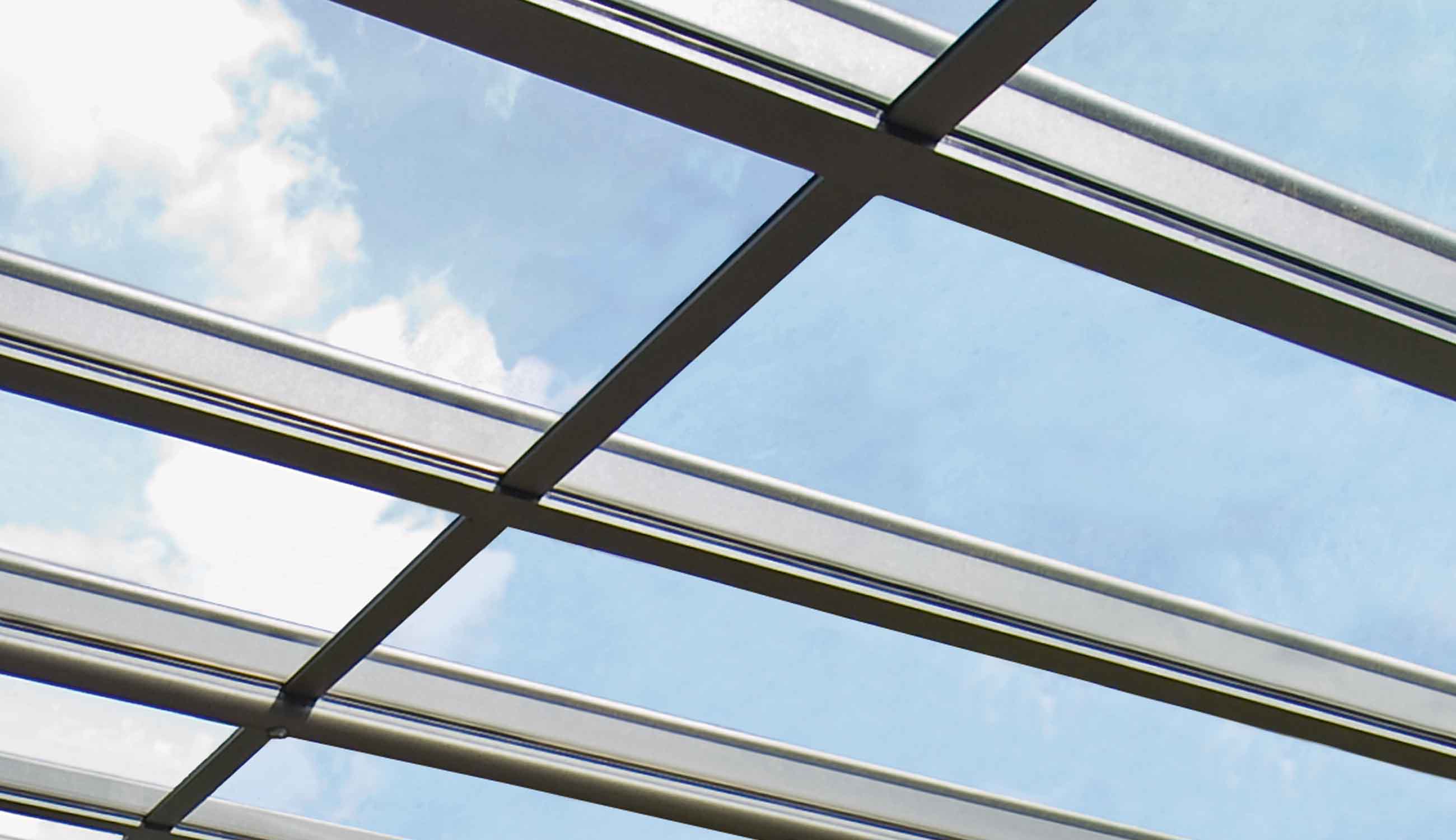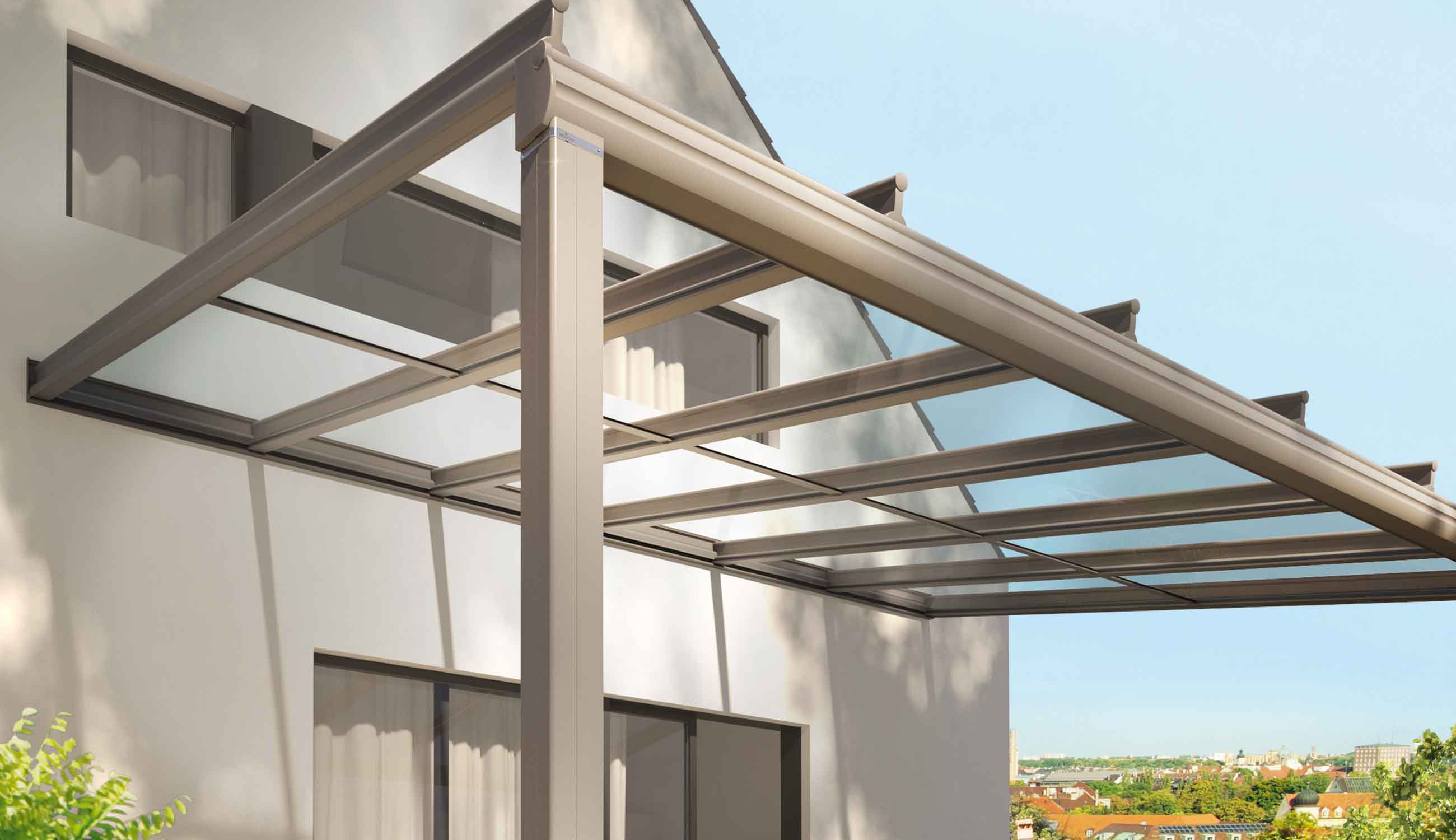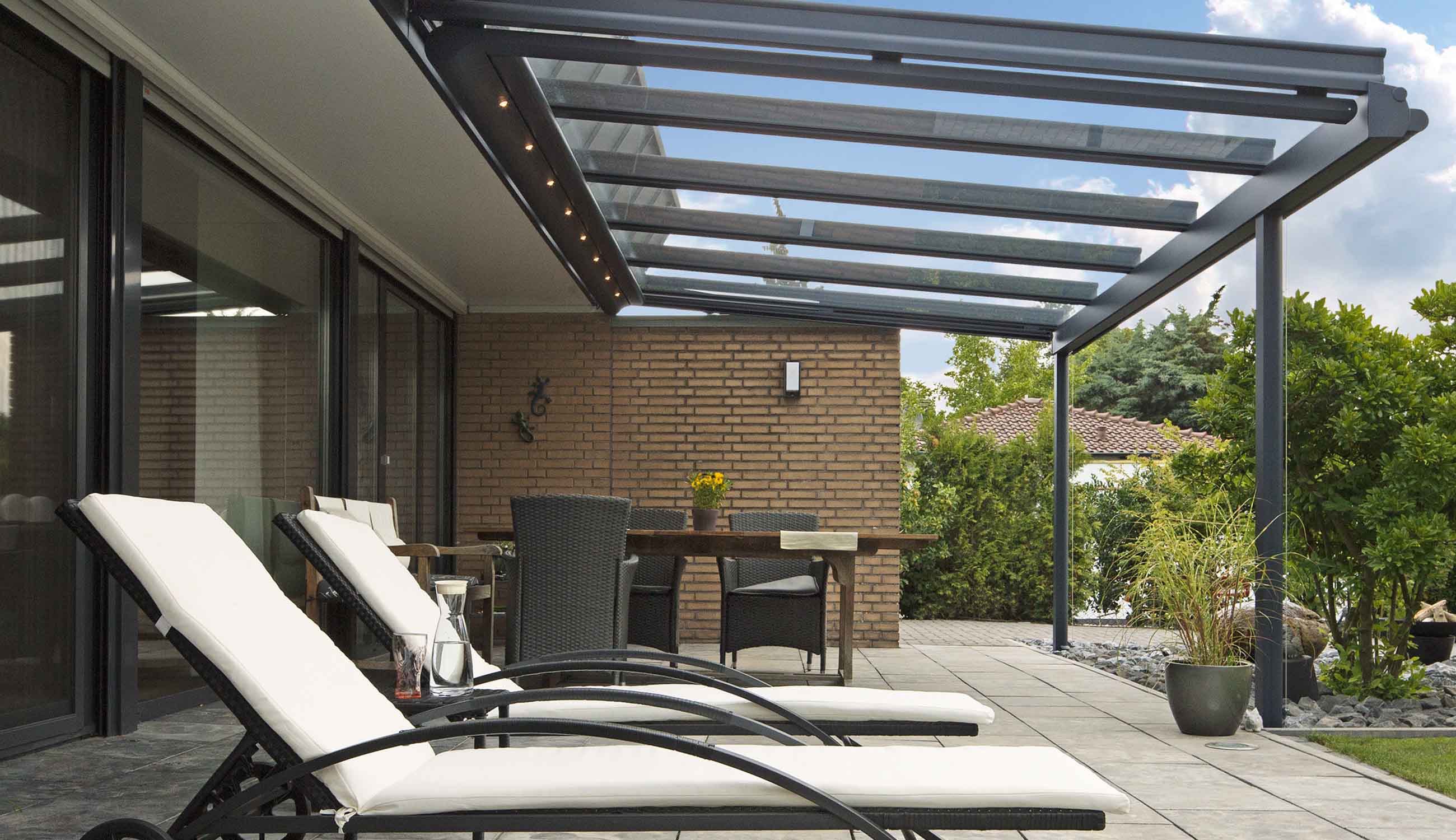 AN OUTDOOR OASIS
Enjoy life al fresco
Our verandas stand out not only for their elegant design and seamless, minimal look but also for their versatility. A completely modular construction allows you to start with the basic roof and then add shading products, lighting and additional heating at any time in the future. You can even add side glazing elements and convert your veranda into a full glass room.
The high-quality, laminated glass patio roof provides weather protection all year round. It is available with or without roof overhang both of which have fully integrated guttering which creates the minimal and contemporary finish. Our verandas are unique, thanks to the range of powder-coated colours and finishes included as standard. These include a huge range of colour options which are durable and long-lasting.
THE QUICK FACTS
Our verandas come complete with many carefully engineered features and accessories.
Elegant design

The elegant yet rigid construction is thought out down to the finest detail. Most fixings are concealed for a clean appearance and materials are corrosion-resistant.

Rigid roof covering

Our verandas are designed for use with high quality for high-quality laminated safety glass (LSG).

Invisibly integrated drainage

Rainwater is efficiently drained away by the discretely integrated gutters and drainage outlets inside the post.

Rigid aluminium construction

Our verandas stand out for their exceptional stability and durability. These durable constructions are based on static calculations run by a certified engineering company.

Integrated LED lighting

Our remote controlled LED lighting options extend the amount of time you can use your veranda in the evening. Lighting can be wall-mounted or integrated into the roof support to help create a warm, atmospheric light.
FEATURED VERANDA PROJECT
A space for fine dining whatever the weather
Customer vision
For years we had dreamt of having a veranda in our garden so that we could dine and entertain outside, even in poor weather. The other companies that we approached either did not have the technology to give us what we wanted, or, even if they could, did not fully understand our vision. Martyn and the Outdoor Living Group did.
The design
One of the central design points was to create a way to invert the roof and make it pitch towards the bungalow, rather than away from it. This allowed the veranda to be made bigger, with a generous five metre projection out from the bungalow. This size gave the Carringtons the space and room they desired. It was a fusion of their vision and our expertise.
Mr & Mrs Carrington
Bracknell

6.5m x 3.5m bespoke veranda including a roof overhang and dimmable heaters.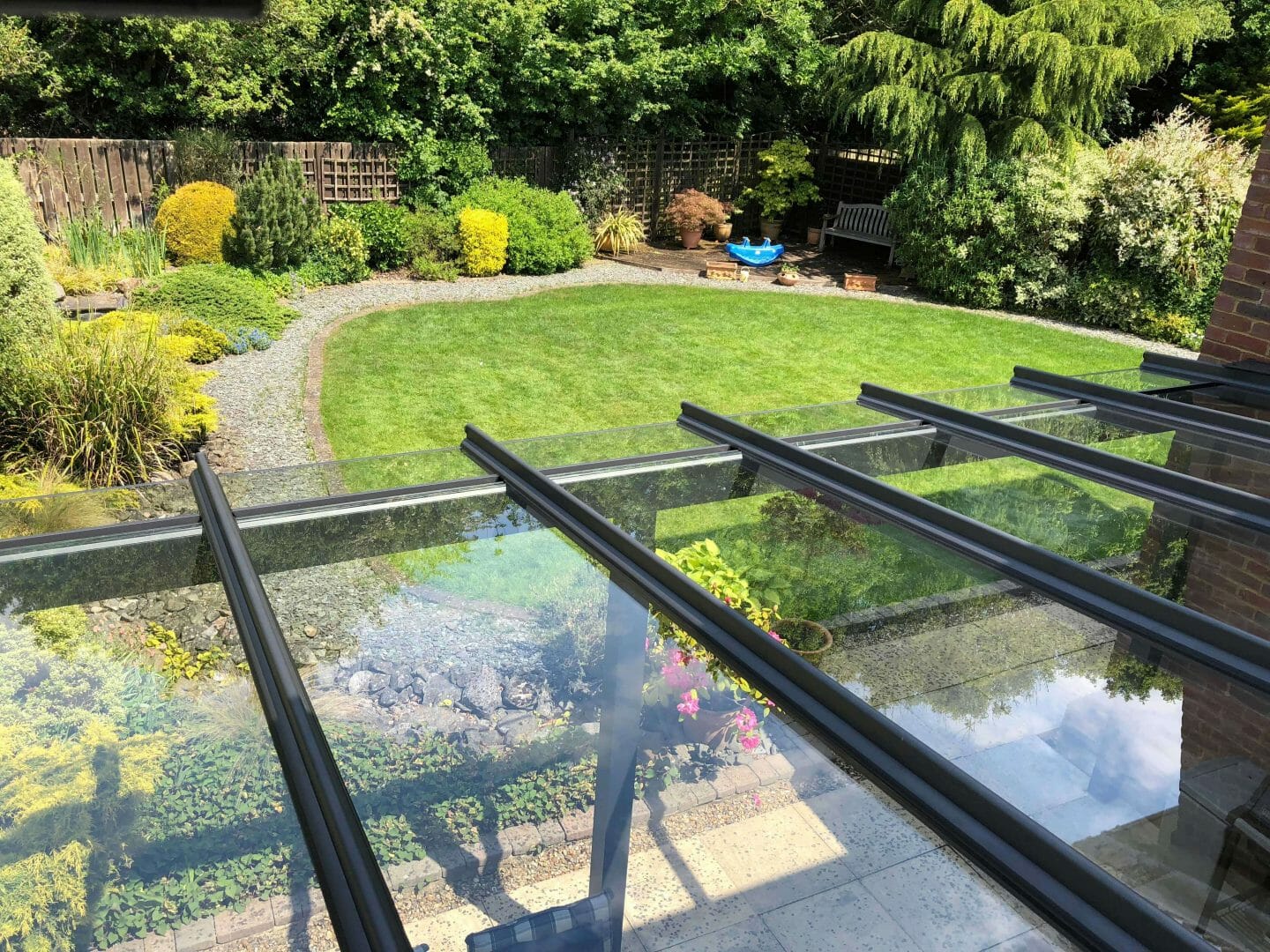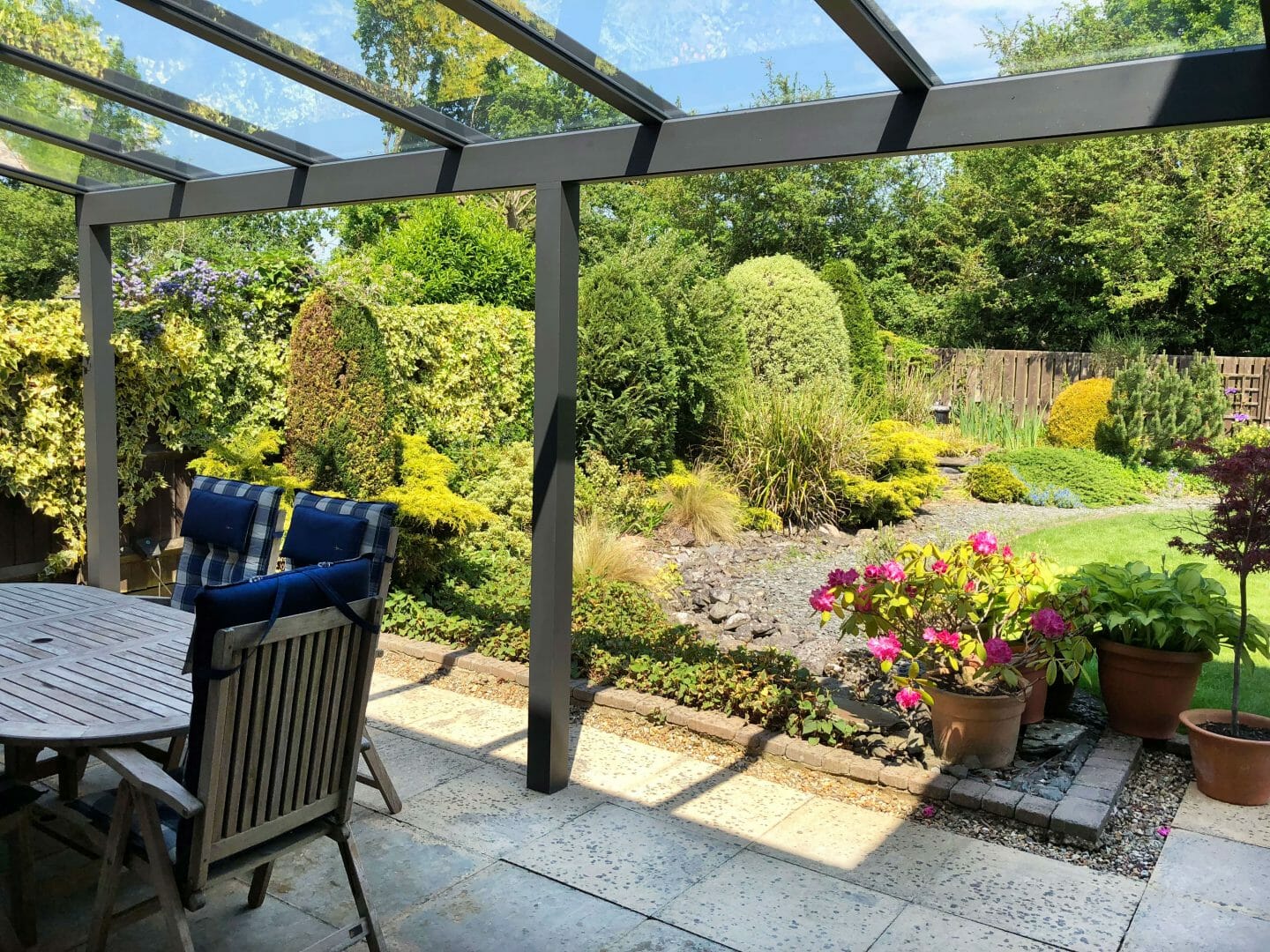 We have been using our veranda for over 5 months now and it has been wonderful. Adding lights and heaters even meant that we could entertain there over Christmas.
Mr & Mrs Carrington | Bracknell