Louvered Roofs
Sun or shade? With a louvered roof it's your choice.
Although you can't control the weather you can now be in charge of how much time you spend outside thanks to our Italian designed louvered roofs. Being fully automated allows you to twist the louvers in the roof to allow as much light, or as much shade, as you want, covering your outdoor space at the press of a button.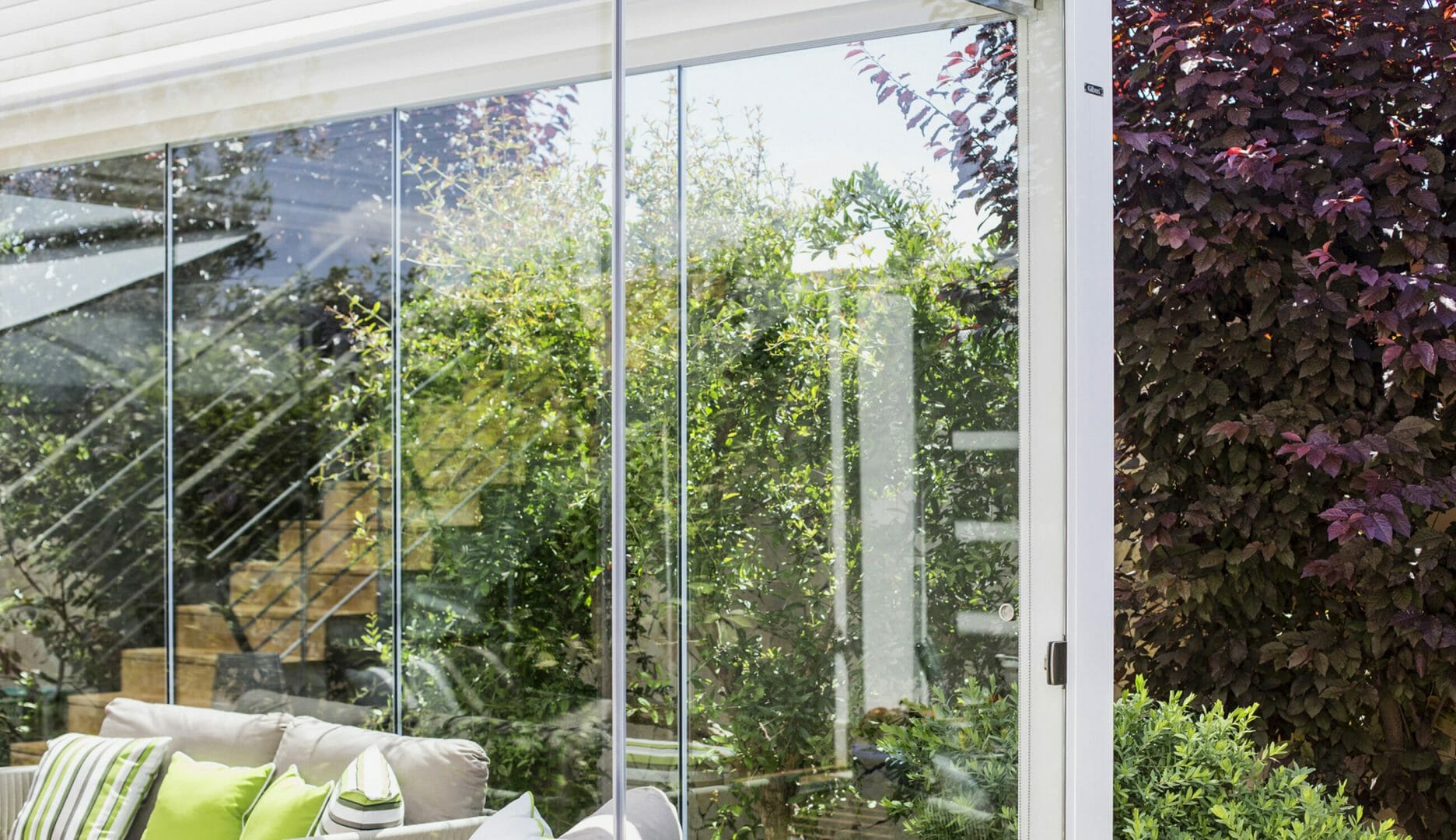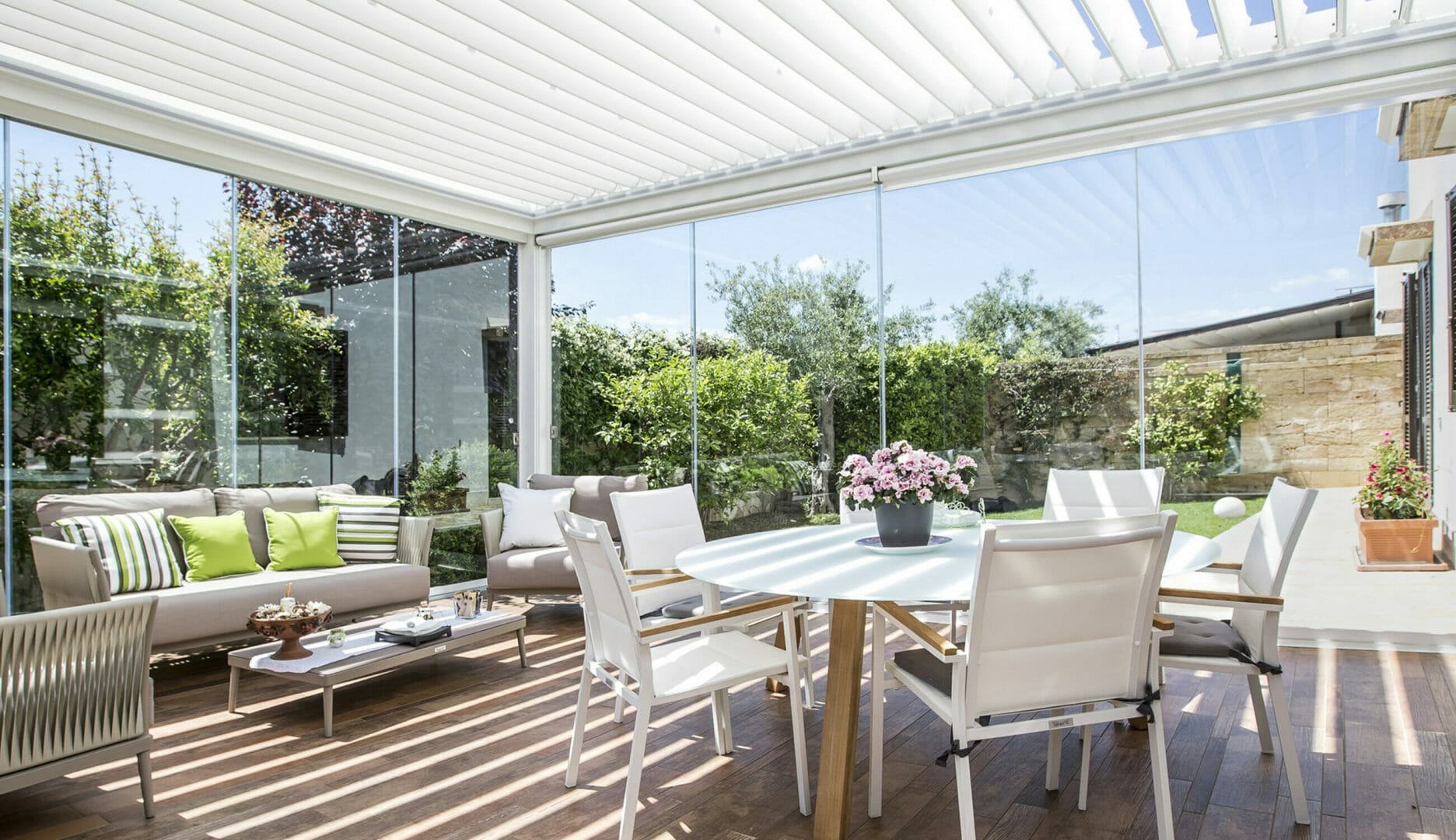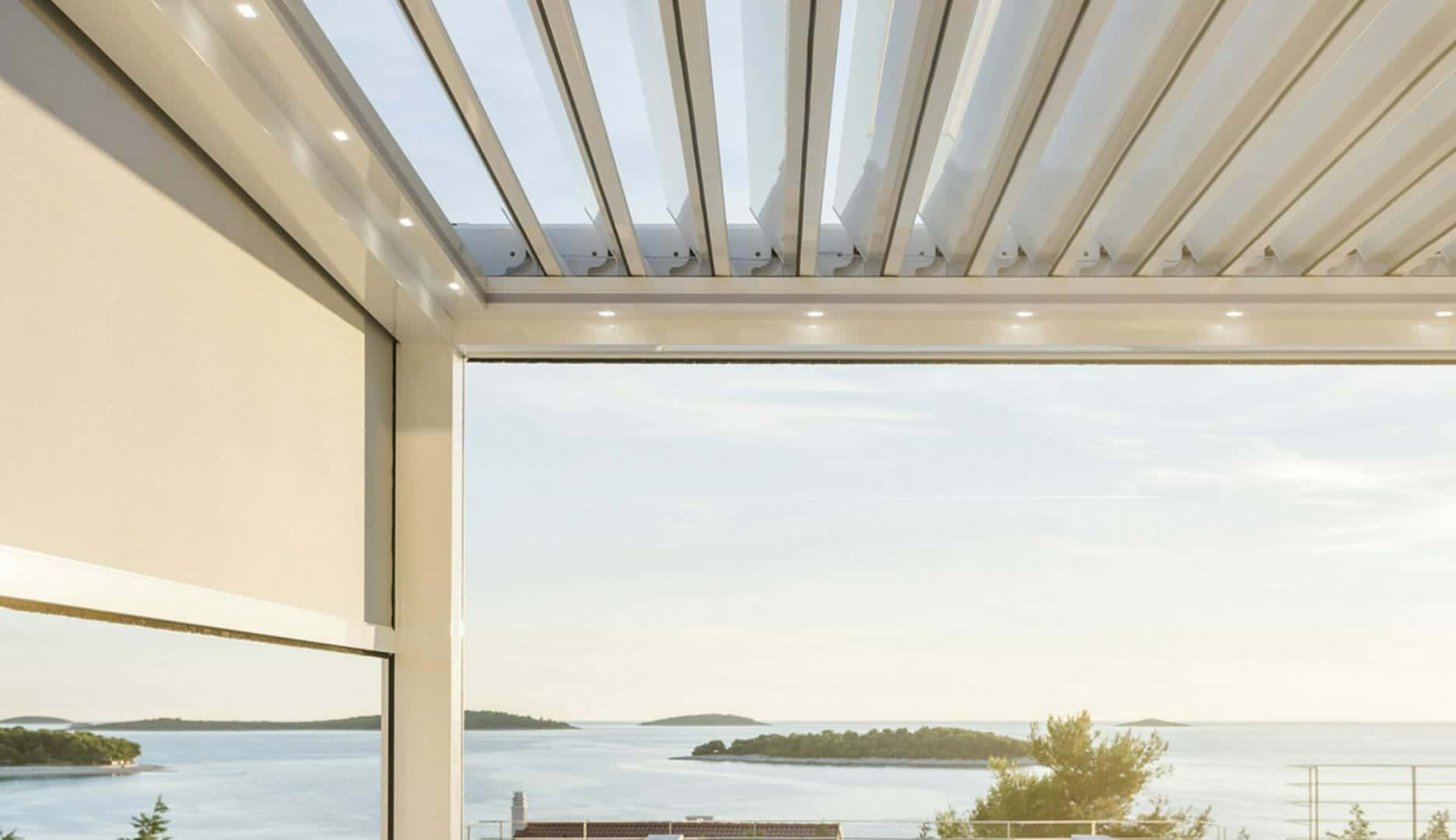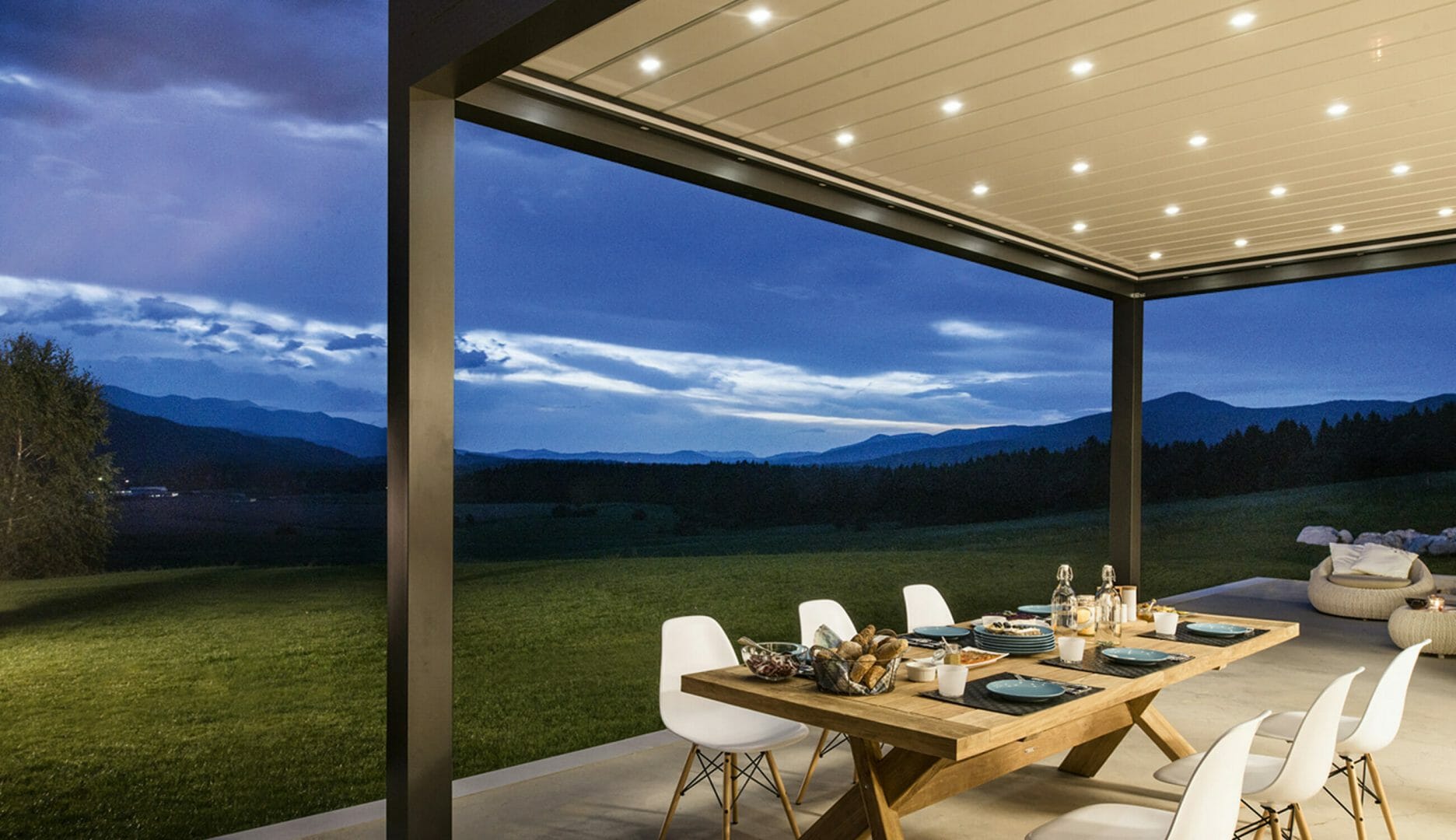 THE OPTIMUM MICROCLIMATE
Enjoy the outdoors in comfort
Our louvered roofs boast numerous technical innovations including a unique 135 degrees twist motion, which allows the individual louvre blades to remain in contact with the frame throughout the entire motion. This patented opening system, that we call 'Twist Motion', makes our louvered roofs stand out for their innovative design that is efficient and reliable. This design eliminates any light gaps, unsightly gutters or water leaks. Regulating the blade allows you to moderate the sunlight that filters into the area underneath, giving full control of the microclimate within your garden, with the simple touch of a button.
Our louvered roofs give you maximum design flexibility to find the ideal solution for every space. Glazing can be added to a louvered roof at any point to make an enclosed room that gives you a space that can be used whatever the weather. A range of optional extras are available including sliding glass doors, outdoor blinds, LED lighting and electric heaters. Internal blade insulation can also be added to reduce the sound of rain on the roof by up to 70%
THE QUICK FACTS
Our louvered roofs have several benefits to give you full control when it comes to enjoying your garden area
Great ventilation

Benefit from quiet, convenient and refreshingly cool ventilation by taking full control of the integrated motorised system. Our louvered roofs are able to seamlessly manoeuvre the tilted slats from 0 to 135 degree angle to quickly and easily ventilate your sheltered patio or garden space.

Shade on tap

The beauty about our louvered roofs is the ability to quickly and easily configure them to let in the amount of protection you desire. With the click of a button you can either enjoy the sun well into the evening or shut out the weather's extremities.

Freestanding structure

Relax and enjoy even the most isolated pockets of your garden as our louvered roofs are totally freestanding making installation achievable and creating unique expanses of space you to revel in.

I have to praise all the staff for the great service we received. We were kept informed of the progress of our order and the fitters were a pleasure to have at our home. I would definitely recommend anyone looking for this style of product to buy from The Outdoor Living Group.
Mr & Mrs Stewart | Kent