ABOUT US
Bringing your vision to life
Whether it's a glass room, veranda, louvered roof, textile roof or an Awning, we want you to receive outstanding results in terms of style, technology and durability. We are authorised dealers for the products we sell, so you know you are buying from a trusted, reputable company.
We are a family-run business specialising in the planning, design and installation of exceptional outdoor living spaces. We've built our business and good reputation on being committed to quality, service and honesty. We began our business life offering blinds and awnings before expanding into luxury outdoor living spaces. Over 15 years we have gained experience and developed expertise in every part of the industry, from design to manufacturing and installation.
See our product range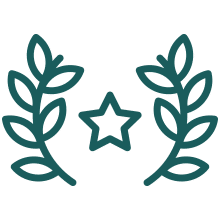 Outstanding service
Our expert designers will listen carefully to your specific needs and ideas. They will be with you throughout the design and installation process.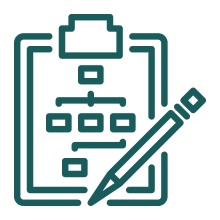 10 Year Guarantee
All our glass verandas and glass rooms carry a ten-year framework guarantee from the date of installation.
Premium products
Our German and Italian manufacturers produce quality products to the highest standards that are tailor made to your requirements.
HOW WE WORK
Our simple 1-2-3 process
We provide a free consultation and onsite 3D visual design to ensure you are completely satisfied prior to confirming your order. Over the years we've perfected a three-step process we apply to all installations.
01
DETAILS
Our designers are vastly experienced and will take the time to listen carefully to what you want. We will not pressure you to buy or put down a deposit. We will patiently discuss all your options with you in the comfort of your home to get a true idea of the space and what it can be transformed into.
02
DESIGN
Once we have discussed your needs, we will provide you with a 3D visualisation and a final quote. This price is guaranteed and will not increase during or after installation. A final site survey will be conducted to ensure the glass room is made to millimetre precision.
03
DELIVERY
Once the installation date is confirmed, precision engineered, laser-cut materials are delivered from our award-winning manufacturers. Our team of expert fitters will usually be on site for one to two days - with our streamlined approach we offer some of the fastest installations in the UK.